english deutsch español français
Friday, September 4, 2009
You find a map of Puerto de la Cruz here.
We are going to make this a relaxing day that we plan to spend around the sea water swimming pools of Lago Martiánez. Located next to the sea in Puerto de la Cruz, these pools have been designed by famous Canarian architect César Manrique. Built in 1977, they have been completely renovated in 2007. Entry fee is around 3.50€ for adults.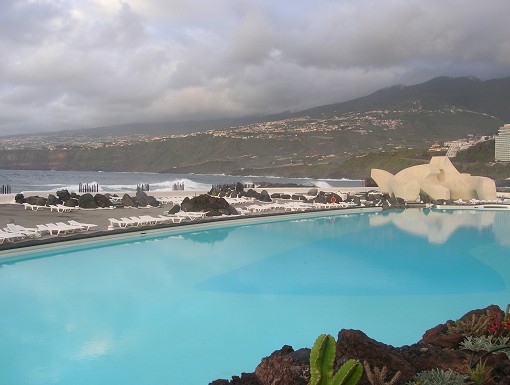 Lago Martiánez after closing
We are going to be there around noon until closing time at 5 p.m., of course you can also go there before noon already.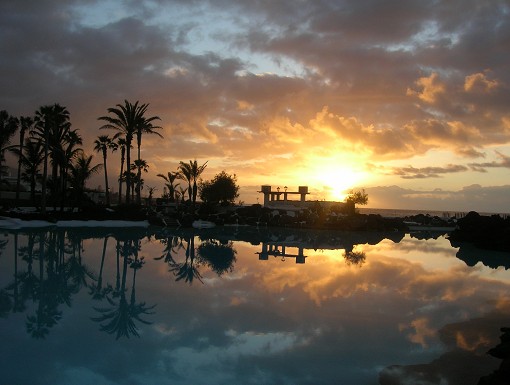 Lago Martiánez at sunset