english deutsch español français
Flights
Tenerife is connected to Cádiz on the Spanish mainland via ferry (travel time: 48 hours). Anyhow, the easiest and most convenient connection to Tenerife is via airplane. In general, it is recommendable to book your trip early, as prices usually go up and the choices diminish the closer the travel date comes. There are still exceptions to this rule like special offers or promotional campaigns. We would recommend keeping a watch on several offers and book one of it once you have decided to travel.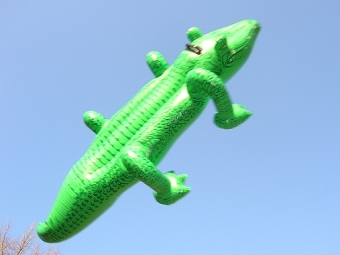 The largest airport of the island is the airport of Tenerife Sur – Reina Sofia (airport code TFS) in the south of the island. A second international airport is located in the north near La Laguna (Tenerife Norte – Los Rodeos, airport code TFN). Both can easily be reached by public transport (see section on mobility). When looking for flights, sometimes you can also use the airport code TCI for Santa Cruz de Tenerife, which includes both airports.
If you are going to stay in a hotel, you should also consider getting a package that includes flight and accommodation. Due to cheap flight contingents of the tour operators, there are sometimes good deals, in which flight and hotel are not much more expensive than the flight bought alone without accommodation.
A travel agency or Internet booking engine as eBookers give you the opportunity to look for flights and offers of different airlines more conveniently as on the pages of the airlines themselves. Once you have found a flight, it might be worth double-checking on the airline's web page to see if they don't sell the ticket for even less, though.
A list of all airlines flying to Tenerife can be found on the web page of the operator of Spanish airports Aena (select TENERIFE NORTE or TENERIFE SUR from the dropdown list). We have listed the most important ones ordered by your countries of origin. A list of the airports serviced by an airline in particular apart from the list on the Aena web page can be found most easily on the airlines' web pages.

Flights from Germany
From Germany and nearby airports in neighboring countries four airlines are offering direct flights to Tenerife. At all four, it is possible to book the flights as one-way-tickets without extra charges, thus making it possible to book the flight to Tenerife and the return with different companies. Many airlines also offer a Rail-and-Fly-Ticket (around 25€ for each direction), which includes train travel to or from the German airport. This allows for choosing another airport than the closest one in order to find a cheaper flight.
Besides the direct connections listed on this page, you can also choose a flight with Lufthansa/Spanair or Iberia that involves a stopover in Madrid or Barcelona. You will find more information about this in the section flights from or via Spain.
Condor
Condor used to offer us good service on our flights. On-board, drinks and a meal are served. Our planes have been well-equipped and had sufficient spacing between the seat rows.
Air Berlin
Former LTU and Air Berlin are now flying under the name Air Berlin since last year, only. With respect to service and equipment of the airplanes, our experiences are similar to those with Condor.
Tuifly
With this airline, formerly flying as Hapag Lloyd, we had a bad experience last summer when a plane chartered from XL Airways was used, which had an extremely tight seating. Besides that, Tuifly has been comparable to Condor and Air Berlin regarding the service and equipment.
Ryanair
The Irish low cost carrier offers cheap flights in airplanes with little room between seat rows. All additional services are charged separately, including checked baggage, check-in at the airport as well as meals and drinks on-board. If you can live with these conditions, you are able to find good deals at fair prices.
Flights from Great Britain
Several British airlines are offering flights to Tenerife. We only have had experiences with Ryanair so far (see text under flights from Germany section). For this reason, we can only give you the list of airlines.

Flights from Switzerland
Air Berlin flies from Zurich and Basel-Mulhouse to Tenerife, Tuifly from Basel-Mulhouse. Another option is to fly from a nearby German airport (see section flights from Germany). Apart from these, there are also flights by Edelweiss Air from Geneva and Zurich.
Flights from France
From France, there are virtually no direct flights to Tenerife. You can either go by train or plane to Germany, Great Britain, Spain or Belgium (with Jetairfly, see below) and fly to Tenerife from there.
Travel from or via Spain
Most non-direct connections to Tenerife involve a stopover at either the airport of Madrid or Barcelona. You should consider that in Madrid you might sometimes encounter delays due to strikes. The three airlines listed here are offering direct connections from Spanish airports on the mainland to Tenerife.
Spanair
Spanair has been in the news last year especially because of the tragic airplane crash in Madrid. As Spanair is a StarAlliance partner, Lufthansa flights are often operated as code-share flights together with Spanair. Especially all flights on the connections of Madrid – Tenerife and Barcelona – Tenerife are operated by Spanair.
Flights from other countries
For intercontinental flights or flights from other European countries, you will probably find the best connections to Tenerife via Spain, Great Britain or Germany.