english deutsch español français
Accommodation
For its popularity as a vacation destination, Tenerife offers a large selection of accommodation possibilities. For most, it will be the best choice to stay in a hotel. Those traveling with family or wishing for cooking facilities might also be interested in vacation homes and apartments. Finally, there are also some campgrounds in the north of the island, which are less expensive than the hotels or may even be used only for the price of being in a solitary location.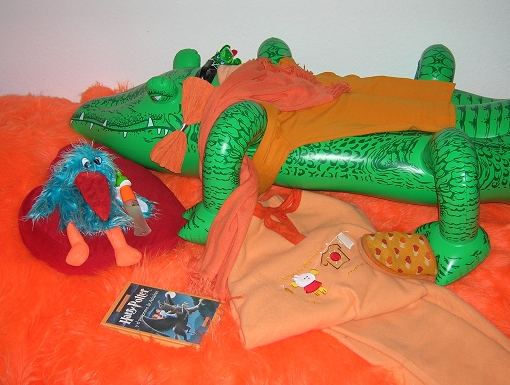 Hotels and Apartments
We don't really have a lot of own experiences with this topic, and therefore we can only give you some web pages for further information. If you already have experiences with any hotel in Puerto de la Cruz or with looking for accommodation on Tenerife in general, you could share this information with us, so that we can place it on the web page to help other guests.
We are also interested in knowing about when you have selected one or a few possible accommodation options for your stay. This might give hints to others, or maybe we can see that there are some hotels, which are particularly popular with you. If a group stays in the same hotel, apart from the higher party factor, organizing transport on the island will be easier or we even might be able to negotiate a better room price. We are going to keep you up to date on this page (provided that you supply this information to us).
Being the place, at which the modern tourism began on Tenerife, a broad hotel spectrum stands to the selection in Puerto de la Cruz. The web page of todotenerife.es provides a good overview over the offer (just select the desired kind of accommodation on the left hand side). You can find further information on the hotels and prices on tenerife.com. As mentioned in the flights section, it can also be worthwhile to book a package tour that includes both flight and hotel. More detailed information about a specific hotel and experiences of other guests can usually be found quite well over a search for the hotel name in the Internet.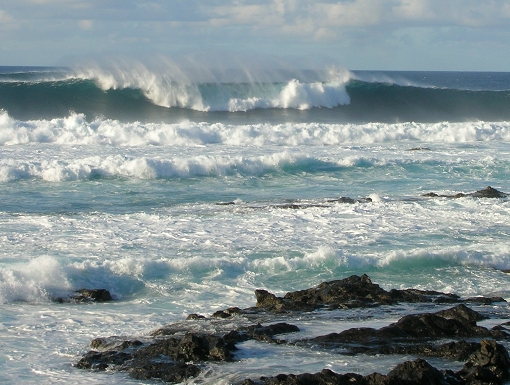 Coast near the campground in Bajamar
Campgrounds
For a smaller vacation budget, staying on a campground is another option. In the north, there is a commercial camping site in Bajamar. It is currently operated by the city of La Laguna, until a new tenant has been found. On the site, there is quite little shade, which can shorten your nights considerably when the sun shines. The local purification plant is among the neighbors, which, however, was not noticeable to us in a negative way when we inspected the site in January. Besides, the location is not bad at all. It is just 200m down to the sea, where it has to be noted that the coast is quite rocky and there are often high waves. During the day until the evening, there is a bus to La Laguna and Santa Cruz every 30 minutes. Afterwards, the last buses start from Santa Cruz around 20h55 and around 23h00 from La Laguna, respectively. The overnight accommodation price amounts to 2.10€ per tent, per person and per car (2 persons in a tent with car would thus cost 8.40€ per night).
In addition, the island government, the Cabildo Insular de Tenerife, offers free camping areas at more remote places, so that one usually depends on a car for getting there. Most of these camping sites dispose only of very simple or no sanitary facilities, but some are also equipped with showers. With a permission, which has to be requested prior to the stay, one may spend up to seven nights on one of these sites. In the forest on the northern part of the island there are two places with showers, El Lagar and Fuente de Pedro. Both are situated at a higher elevation (it can get quite cool there at night) and are probably not easy to find, even with the access maps provided on the mentioned web sites. If you are interested in the option of camping, the best is to inform us so we can assist you with the planning.